Dr. Thomas Berg - Testimonials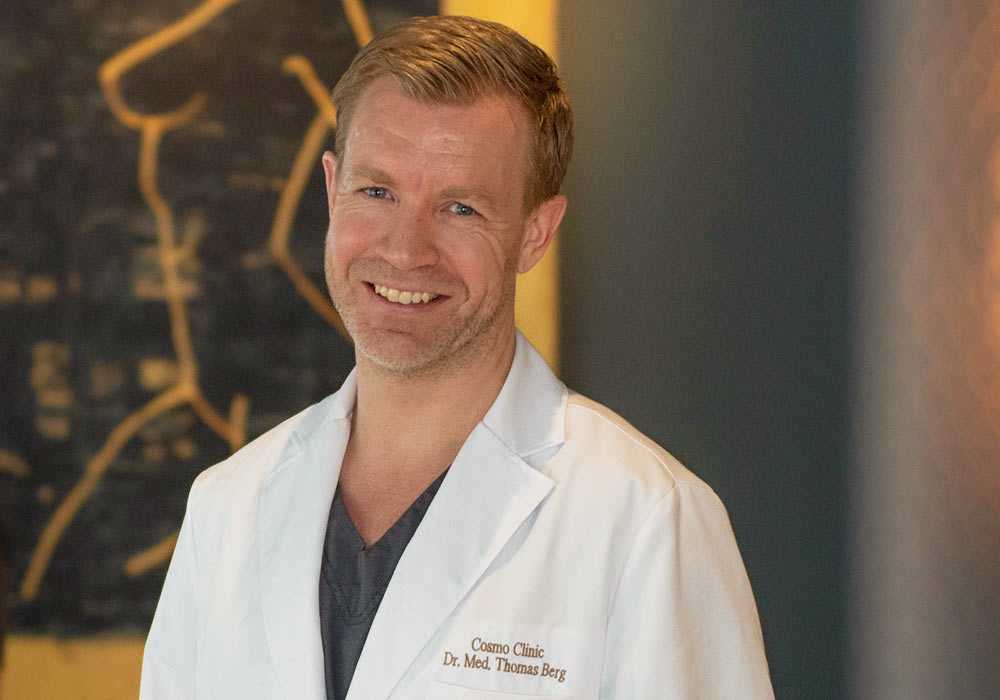 Dr. Thomas Berg is a board certified plastic surgeon, trained at the University clinic in Uppsala, Sweden. He has been working both in Uppsala and at Rikshospitalet in Oslo for more than ten years.
After many years performing advanced microsurgical facial and breast reconstructions, he is considered one of the most sought-after, leading plastic surgeons in Norway. He is Cosmo Clinic's expert in breast and body contouring procedures, having performed several thousand breast and body procedures. In addition to breast surgery, he performs abdominoplasties, liposuctions, body-contouring surgeries and Brazilian butt lifts (BBL) at Cosmo Clinic.
To schedule a personal consultation with one of our surgeons to learn more about your cosmetic surgery options, please contact our office by calling 21 05 56 60. You can also This email address is being protected from spambots. You need JavaScript enabled to view it..