I can definitely 100 % recommend Hilde Bjærke
Details

Category: Testimonials
"I scheduled a consultation with Hilde in 2021 in regard to having a neck and facelift. I chose Hilde because of her skillful work, recommendations, and long experience as a surgeon. I had seen an interview with her on NRK about the work she had done on many patients that had Bell's palsy, which I myself had had 10 years earlier. One of my biggest fears of having a facelift was that the nerve could be damaged again, so I knew that this was the surgeon I needed to meet. Hilde was so knowledgeable about the condition and I felt immediately at ease after talking to her.
I loved Hildes honestly when she told me I didn't need a facelift and to come back in a year, then she'd reassess again. I knew straight away that this was a serious surgeon that had her patients' best interests at heart. There was no thought of going to another surgeon for a second option. I trusted Hilde and knew I'd found the surgeon for me.
One year later I went back to the clinic for a second consultation. I turned 50 this year and felt that I had aged quite dramatically. Hilde agreed that the time was now right to do the facelift. She informed me quite realistically about what I could achieve, as well as the possible complications that can happen with any operation. Then the fear set in!!....... Was I doing the right thing? Was I going to look 'Plastic'. Was my mouth going to look different (pulled back as if I was on a motorcycle doing 100 mph). What would my children think.
I made another consultation with Hilde with a list of questions and question by question Hilde put my mind at rest. I think the biggest thing that eased my mind were the photos of past patients. I thought how natural they all appeared, fresher and not so tired looking, but no way at all did they look operated on. They weren't flawless, their faces still had expressions and character but they appeared 10-15 years younger. It was very important that I still looked like me, but a fresher version. I was fed up of looking unhappy, when I wasn't.
I booked in my operation for September. In between the time of my consultation and of my operation, Hilde was quick to answer any mails I sent. The reception staff were also very helpful and friendly, following me up with anything I needed. I knew I was in good hands and felt safe.
It's now 10 days after my op and I'm so happy with the results, I don't look sad anymore and I have a neck line. I´m very glad that I did it.
The first night was uncomfortable. I was very nervous to have the drains taken out the next day, but didn't feel a thing. I had hardly any bruising and no bleeding, but I was very swollen. The numbness feels very strange, but I know it will pass. I was reassured by Hilde that the second and third night would be the most difficult, but by day 4 things would improve and she was correct :-) I can say that there has been no extreme pain, it's the swelling that makes you feel uncomfortable. To explain it better for others, it feels like you are wearing a face mask that sets stiff, but as each day passes by, it loosens up a little.
I had some staples and stitches taken out yesterday. Again, I was really nervous but didn't feel a thing.
I would like to thank Hilde for her outstanding work and taking such good care of me. Not to forget the talented team she has around her. The doctor who performed the anesthesia on the morning of the operation took good time with me and listened to all my concerns. He reassured me and calmed me down. The nurses were excellent. I felt very safe with them. If anyone is considering a facelift, I can definitely 100 % recommend Hilde Bjærke, there's no one else for me!"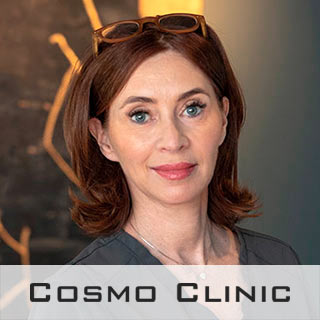 Info about facelift (in Norwegian)